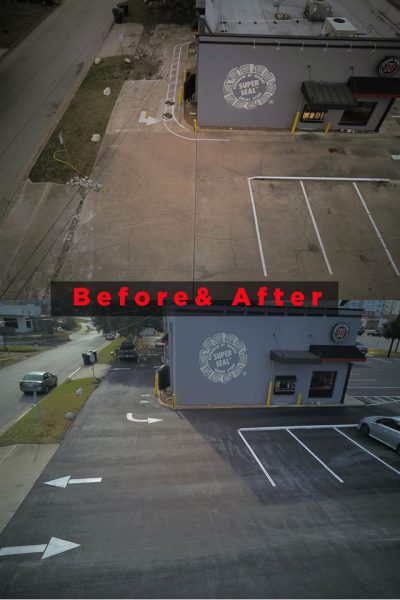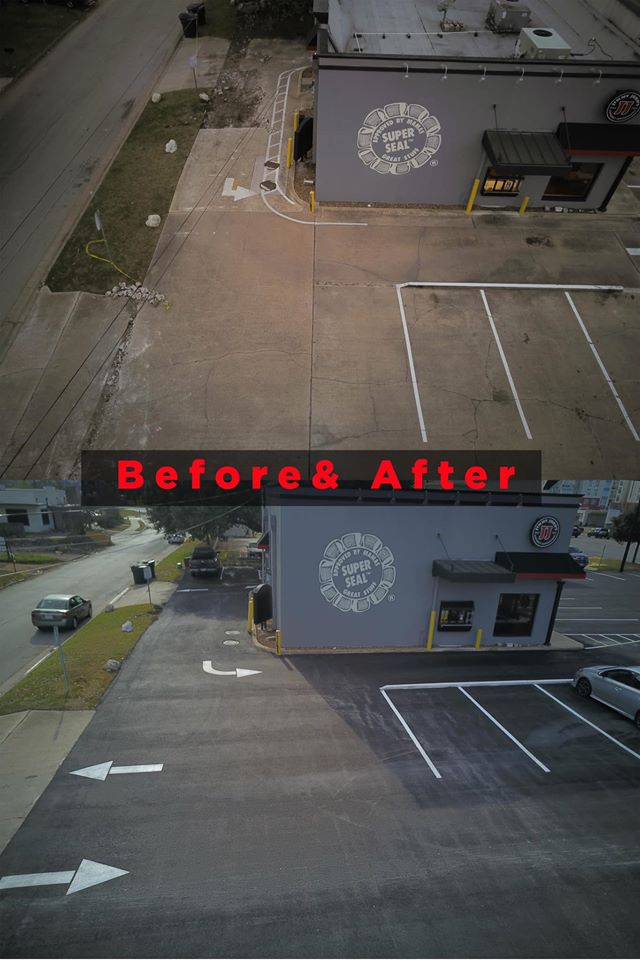 Your parking lot is often the first point of contact that your customers have with your business. Let Premium Asphalt Paving & Sealcoating help you make the best first impression possible!
Whether you need completely new parking lot paving over your gravel lot, or you need us to replace your old, crumbling pavement, we've got you covered. From new parking lot installation to line striping, we'll outfit you with a space that looks great and keeps your customers safe.
For more details on our parking lot services in College Station, call today!
Not Your Average Commercial Paving Contractors
Premium Asphalt Paving & Sealcoating offers parking lot construction and all of the auxiliary services that go along with it. While most other parking lot companies in College Station offer basic asphalt installation, they have to hire subcontractors for services like striping. But here, we do it all!
No parking lot is too small or too big, either. As a matter of fact, we prefer the challenge of paving larger parking lots!
Plus, to ensure that you're getting the parking lot construction you envisioned, we communicate with you and keep you informed every step of the way. Our customer service puts us a step above other asphalt paving companies because our primary focus is always on your satisfaction, first and foremost.
Detail-Oriented Parking Lot Pavers
We take pride in our ability to concentrate on the details. When it comes to your parking lot, you want a parking lot contractor that takes into account all of the slightest nuances—from properly excavating the space to laying a sufficient base to installing the asphalt.
As part of our parking lot paving service, we also give you options to accommodate your budget and style preferences. You can choose regular asphalt, chip seal, or recycled asphalt.
For over 10+ years, Premium Asphalt Paving & Sealcoating has provided first-class parking lot services to businesses in the College Station area. As a family-owned parking lot company, we're happy to have you join the ranks of our satisfied customers!
In addition to our parking lot installation and commercial paving contractor work, we also offer driveway paving, maintenance, and sealcoating. Give us a call today at 979-220-3831 for an estimate on your parking lot paving or other paving services!